Curiousa celebrates the traditional skills of British craftsmen and women and the hours dedicated to perfecting their art. Every piece we create captures that spirit, a lost treasure found.
Handmade, Not Manufactured
There is a deeper connection to all things handmade as they speak of the human condition: a desire to create beautiful things from responsive materials. All our glass is free-blown, without the use of moulds, using just the skill of hand and eye to guide each shape. Then these unique pieces are carefully curated and assembled in our Derbyshire workshop with hand-turned wood, bone china or handwoven tassel to create lit forms that complement and delight.
Curiousa are situated in the heart of Derbyshire, famous for its manufacturing innovation and craft techniques. We conceive, create and produce luxury, hand-crafted glass lights and sculptures that become inspiring focal points for residential and commercial spaces. We bring a sense of purity, timelessness and simplicity to our designs, exploring how colour, shape, rhythm and form can engage the senses and bring warmth and joy to peoples lives.
No two pieces of our glass are the same – every piece has some variation. It may be a difference in size or colour, or because we use recycled glass, there may be small bubbles, marks or swirls – but we believe these differences should be celebrated and cherished.

A shade blown by Allister in Stourbridge may look slightly different to the same shade blown by Jonathan in Derbyshire. We think it's amazing that each piece has the mark and personality of its maker.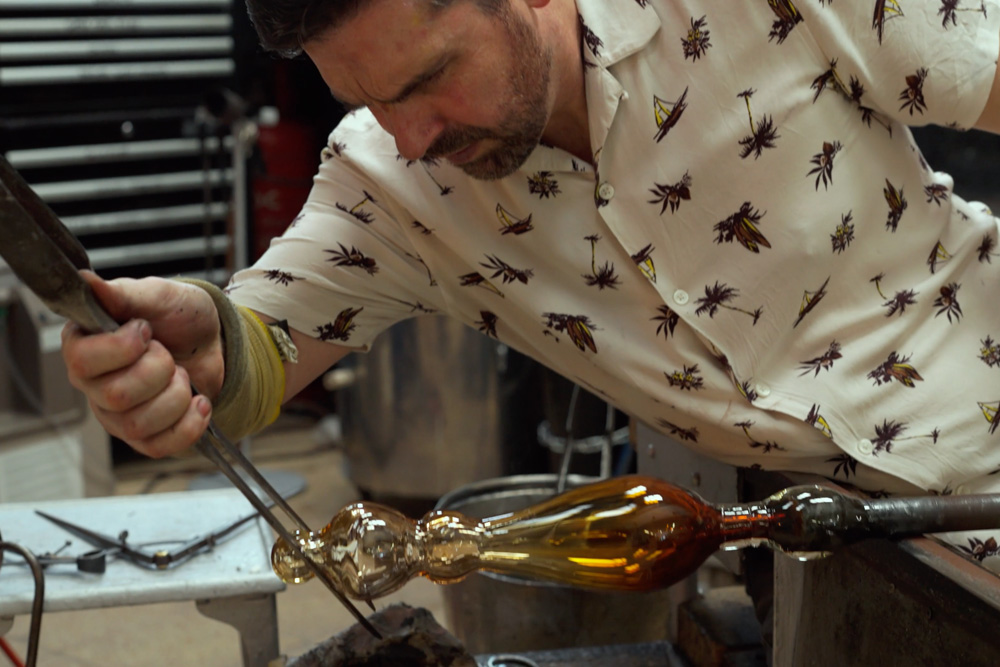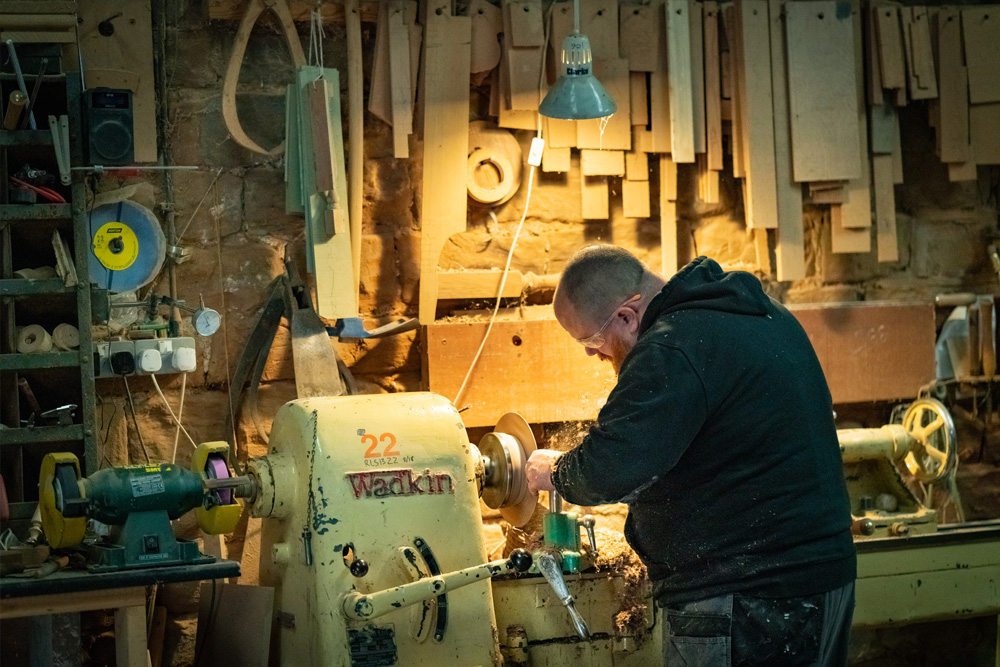 We work with a wide team of makers, manufacturers and craftspeople across the UK to source bespoke components, skills and services.

Our oak and walnut wooden discs are hand turned in Derbyshire, our tassels hand made and dip-dyed in London, our flex is produced by a family firm in Northern Ireland and our lamp holders are still produced in Birmingham using traditional spinning and pressing techniques and equipment.

Each component is carefully considered and celebrated for its timeless quality and craft.