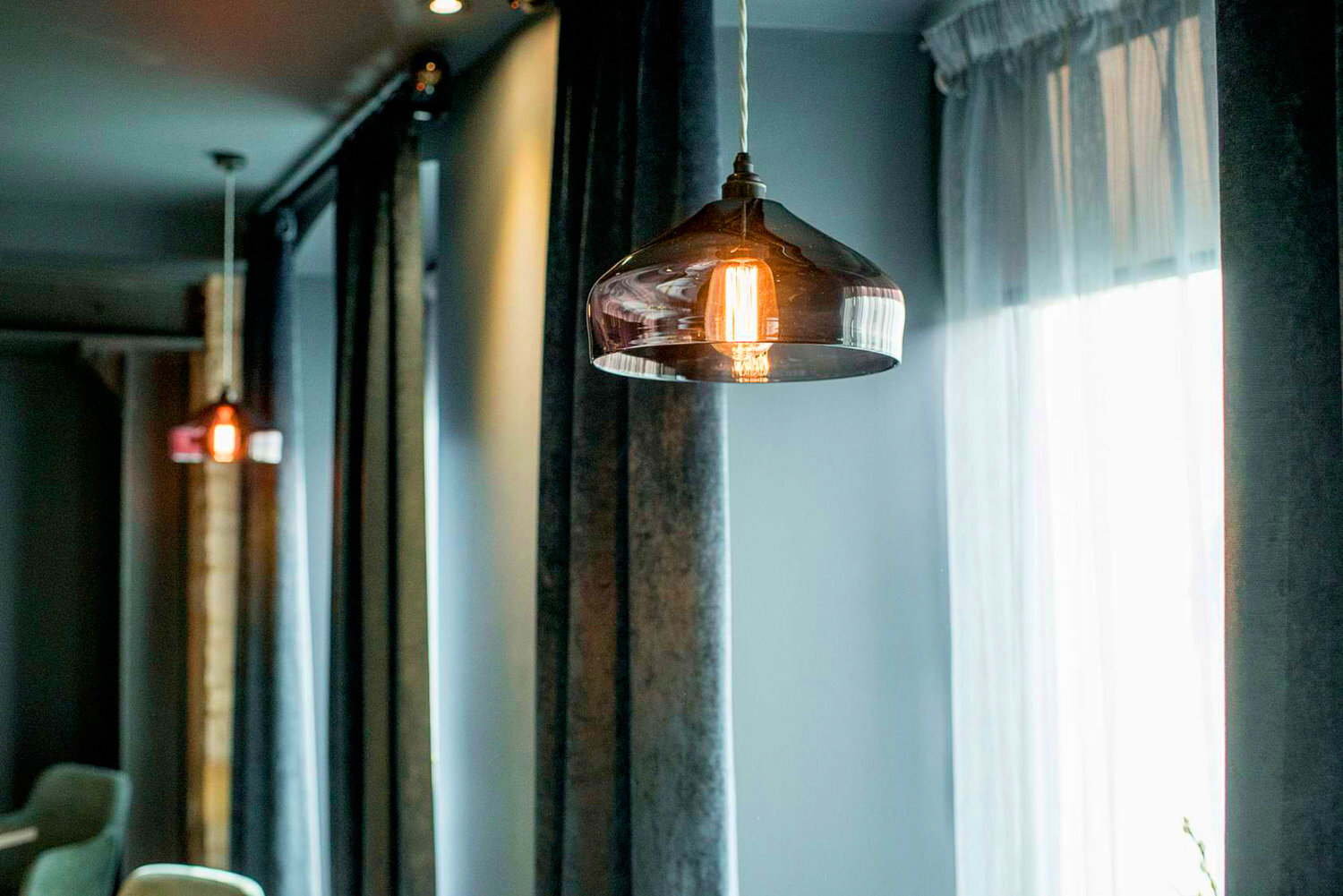 Tom Kitchin is the youngest chef to have been awarded a Michelin star at the tender age of 29.  He runs a tight ship and a most excellent restaurant called The Kitchin in Leith, near Edinburgh and was featured recently on BBC2's Remarkable Places to Eat.
In the series Fred Sirieux is on tour to find amazing places to eat.  Chef Tom Kerridge took him to his favourite spot in Edinburgh, The Kitchin and we were given a fascinating behind the scenes tour of the kitchens, the restaurant, the front of house team and then out to see how local suppliers produce the food for this kitchen.
What truly comes out in the programme is the creativity with which Tom evaluates the produce that comes into his kitchen and how he responds to that in the menus he offers.  Responding to not just what is in season, but what is available to him *today*.
The eagle-eyed amongst you might have spotted our Classic Retro and Classic Teardrop Shades adding to the ambience of this beautiful space. We feel that we shall have to pay a visit sometime very soon!
You can watch the programme on catch up here: https://www.bbc.co.uk/iplayer/episode/m00072mp/ad/remarkable-places-to-eat-series-1-2-edinburgh
Interior designer: R S Robertson