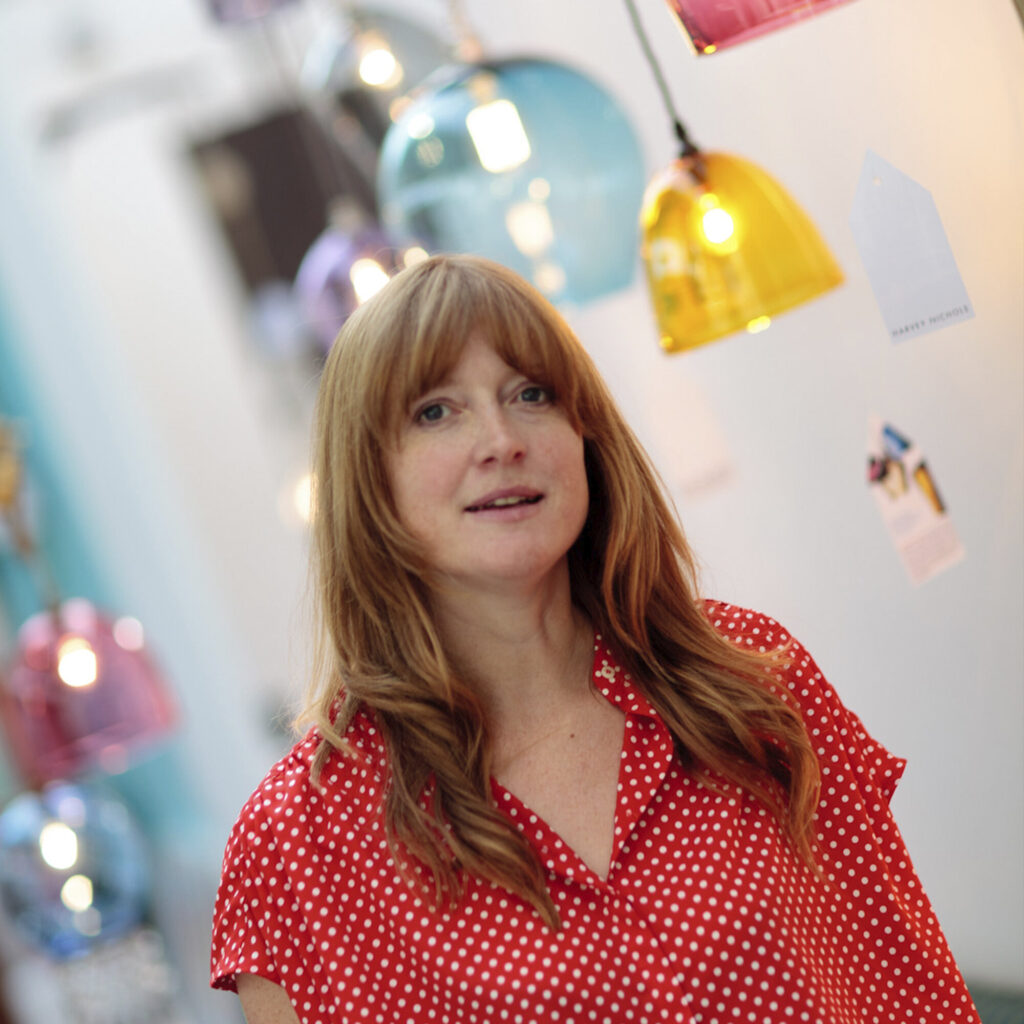 We never thought that our 10 Year Anniversary at Curiousa & Curiousa would turn out the way it has under the influence of Covid19 globally.  That said, the brand has evolved through many changes along the way, and we are now open again for business, creating quotes and designing commissions even though delivery and installation has been temporarily on hold.
Our summer party plans have been delayed, but we wanted to celebrate our journey nevertheless by showing some of key milestones and turning points we've reached over the years since Esther started the business in 2010.
We thought we'd let our images speak for themselves, so scroll on and take a look at some pieces from our collections that have been really important to us over the years.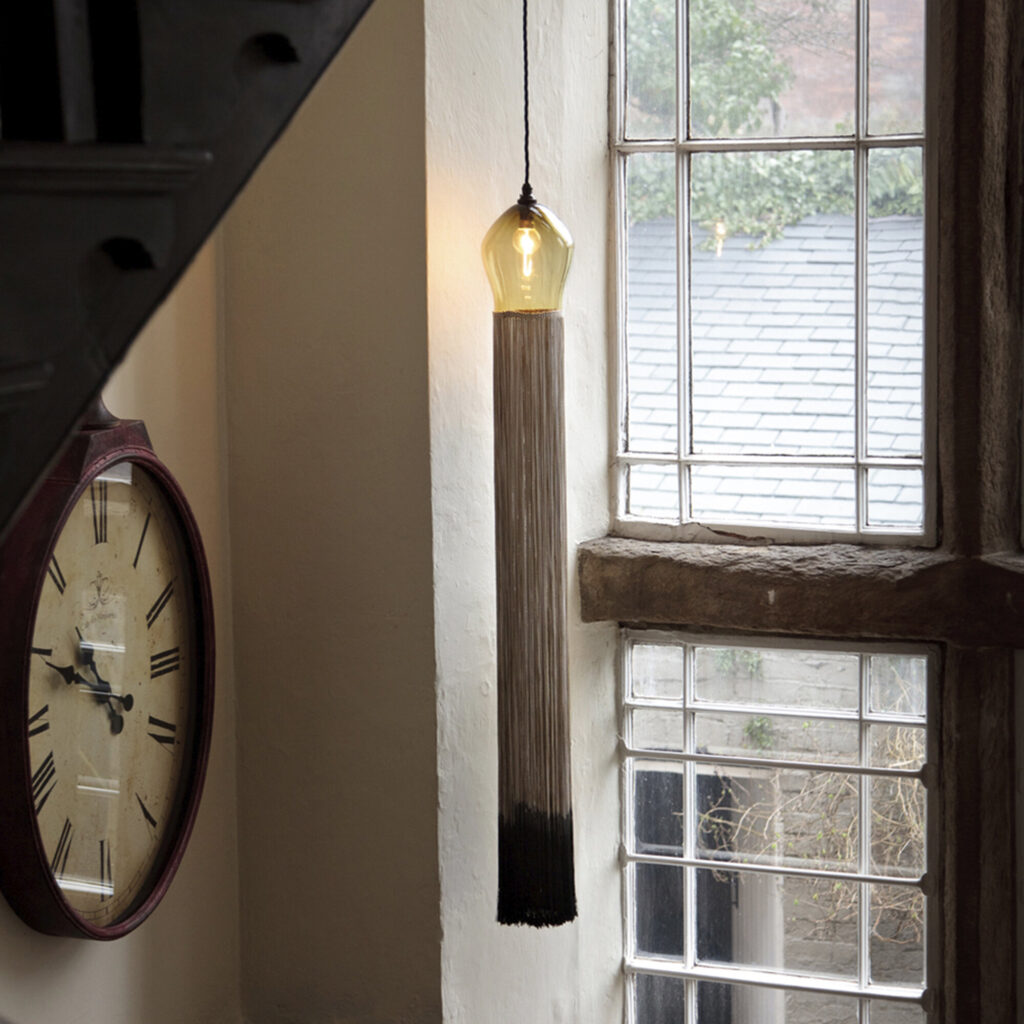 An early important 'milestone' piece for us was when Esther collaborated with Jessica Light. She met Jessica at London Design Week in 2010 and has worked with her ever since.
She hand-makes these beautiful tassels with dip-dyed ends (pictured above), which was paired with a Classic Teardrop to create the Tassel Light pendant. The addition of this wonderfully opulent material added a new dimension to what we could achieve in Esther's designs.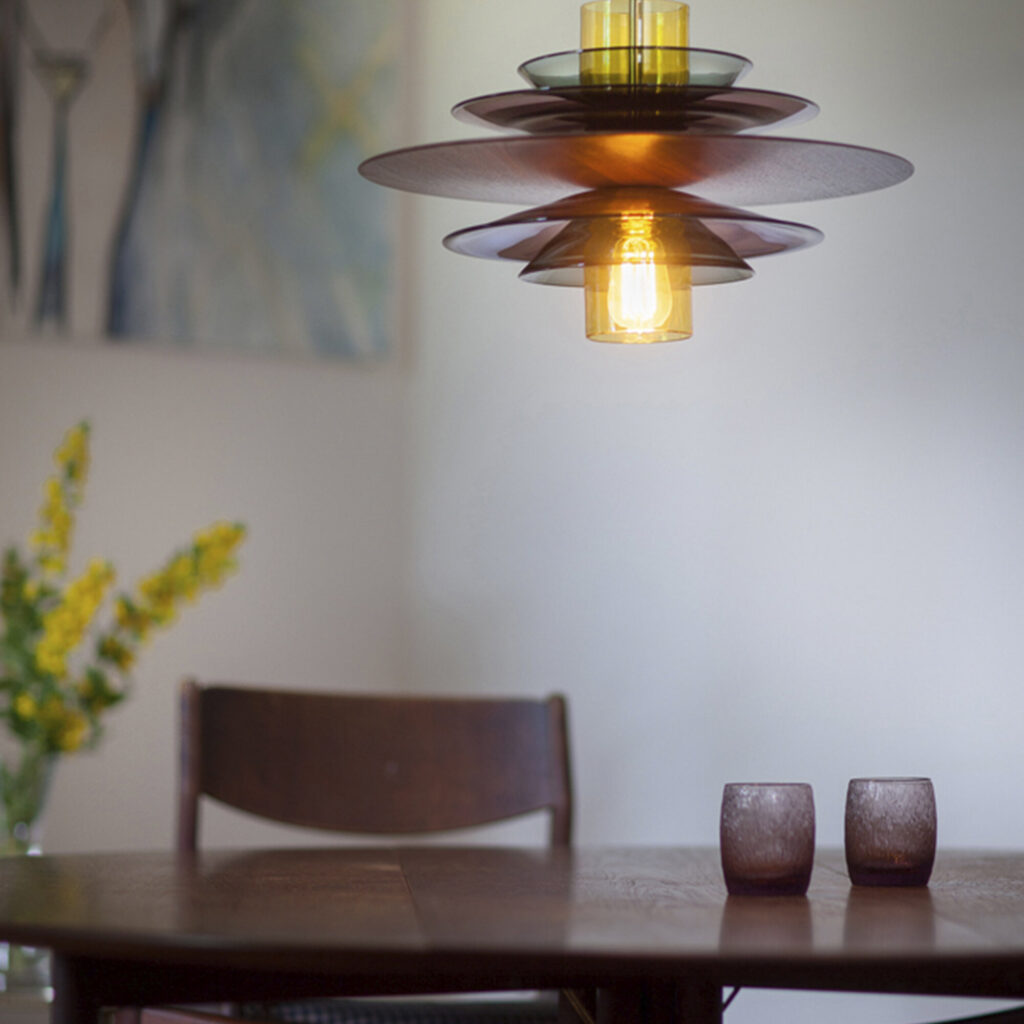 In Curiousa & Curiousa's early years, Esther soon began experimenting with combinations of wood and glass, creating beautiful designs and textures resulting in lighting designs such as the Lotus Dine Light.
"I'm instinctively drawn to pure materials such as the combination of wood and glass – they make a beautiful partnership", says Esther of this design.
Each light can be totally customised with different glass colour options to create a design unique to your interior.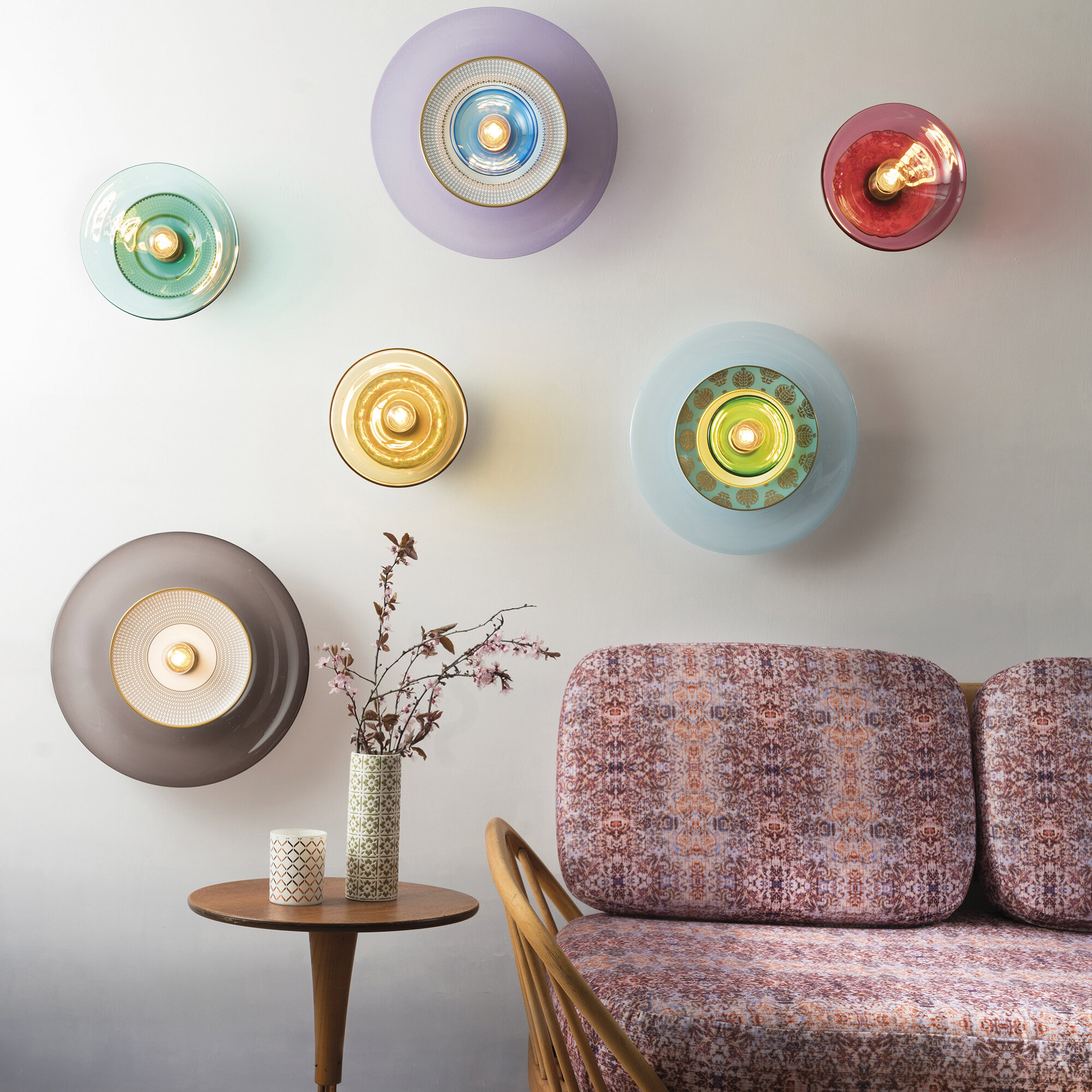 The Siren range of wall lights are an eclectic collection of glass and bone china pieces in an almost endless combination of colours, finishes and sizes that marries two materials Esther loves working with most – glass and china.
As Esther first started her collection back in 2010 using bone china pieces she'd slip-cast herself, it felt only natural to later use gold lustre bone china plates in combination with hand blown glass.
"We're based in the Midlands, which has a fascinating heritage of china tableware; and we've noticed there's a feeling of rebirth within this industry and a real surge of interest in ceramics."
Working with silk to make the Ume Lantern range has been a departure for Curiousa & Curiousa, best known for hand blown glass lighting design, but has enabled Esther to get back to her roots, working with textiles and print design again.
These lights make a statement hung in interior spaces, and our portable IP45 versions make an even bigger statement outdoors!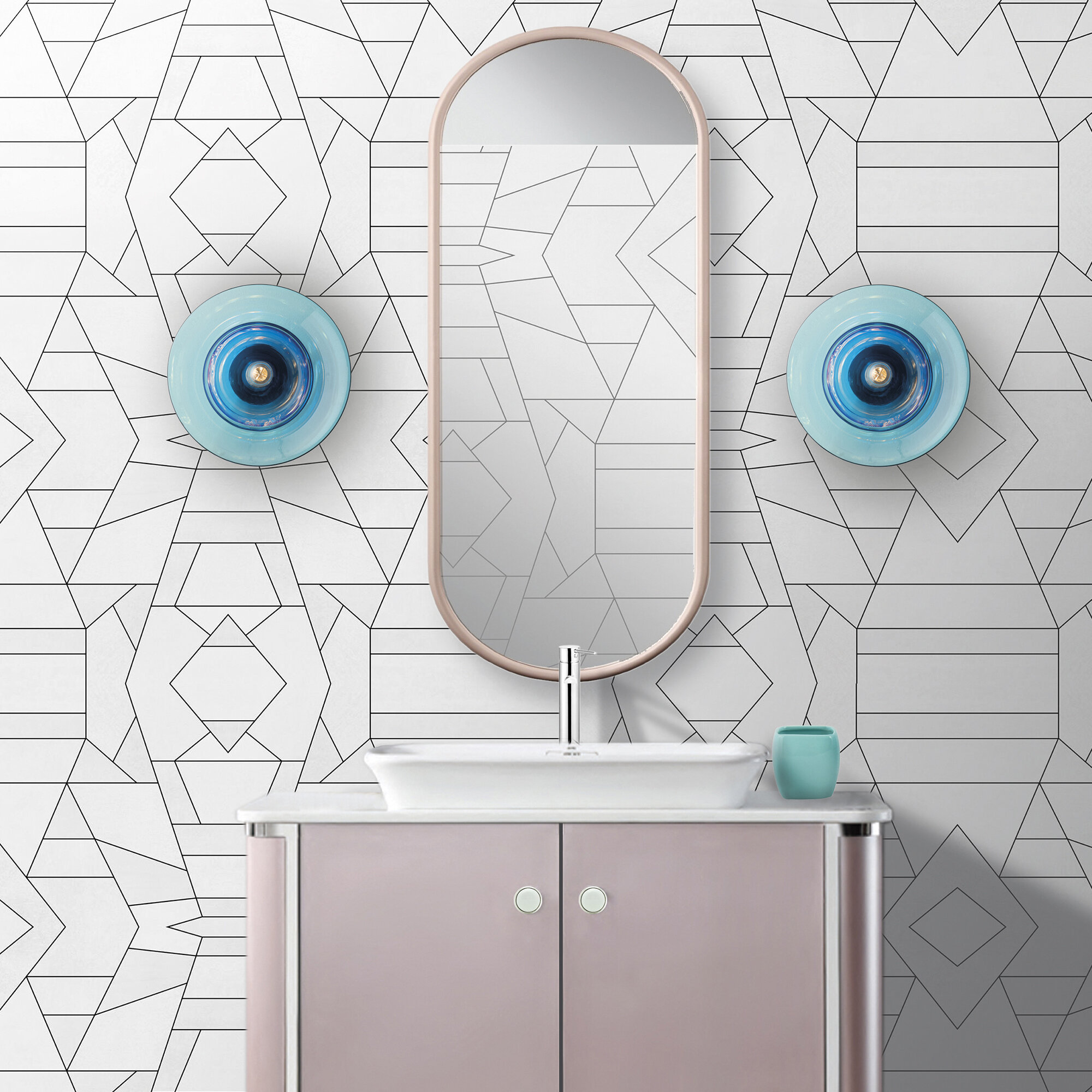 Esther started working on a new bathroom range back in 2015 and after lots of experimentation, the first pieces were born. Curiousa now offers over 70% of their range as IP45 compliant for bathrooms.
Esther says of the collection, "Back then, lighting for bathrooms were very white and chrome – so I felt that bathroom lighting need a shake-up.  With our range on offer, I think we've achieved that!"
Take a look at the full range of bathroom lights on the website: https://www.curiousa.co.uk/bathroom-lighting