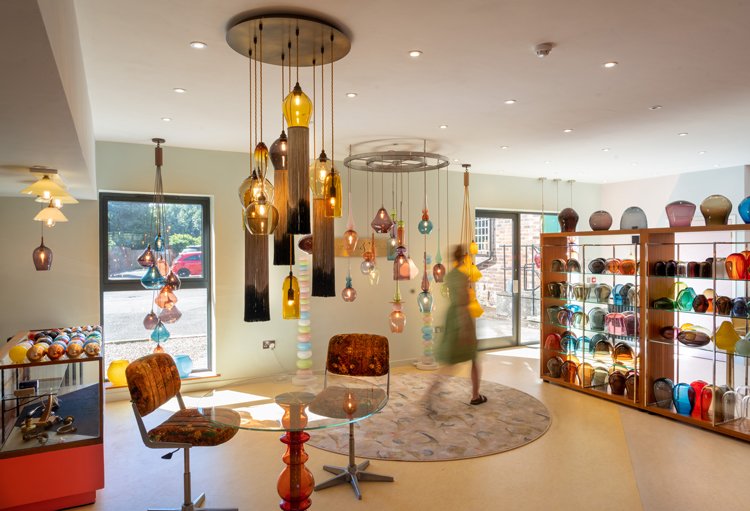 Our New Derbyshire Showroom at Haarlem Mill in Wirksworth is officially open!
To celebrate we are hosting an open weekend on Saturday 10th – Sunday 11th of September to coincide with the Wirksworth Festival Art & Architecture Trail when the town plays host to over 100 artists and makers, showcasing their work in people's homes and public spaces. Visit our Showroom to see our full lighting range and have a sneak preview at some of our soon-to-be-announced new designs.
The festival kicks off on the Friday evening with a FREE screening of Fantasia on the Market Place with live DJ soundtrack from 8pm. The weekend arts trail starts from 10am on the Saturday and Sunday where you can enjoy street food and live music – from operatic arias to flamenco guitar solos, plus a host of local bands will be playing at Gig on the Roof (this year sponsored by CURIOUSA) – the annual closing celebration of the trail on the Market Place on Sunday from 4pm.
So why not make a weekend of it in the glorious Peak District?
At Haarlem Mill we have parking with a shuttle bus service to the centre of town and tickets for the arts trail which can be purchased from Haarlem Arts Space, our neighbours at The Mill.

HAARLEM MILL,
DERBY ROAD,
WIRKSWORTH
DERBYSHIRE
DE4 4BG

S H O W R O O M O P E N I N G T I M E S
1 0 A M – 5 P M S A T U R D A Y
1 0 A M – 4 P M S U N D A Y
Don't miss the talented Blackpop and Beauvamp also showing at Wirksworth Festival.
Maxine and Paula of Blackpop in their Wirksworth Showroom.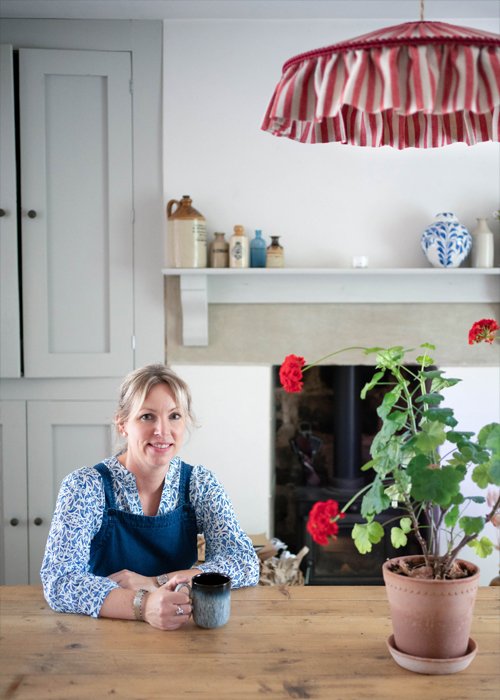 Alice of Beauvamp photographed beneath the Tiffany Ruffle Shade.
Our fellow Wirksworth creatives BLACKPOP and BEAUVAMP will also have their lovely workshop and showrooms open so don't miss the opportunity to kill three birds with one stone!
Beauvamp's new showroom can be found on North End, just along from The Northern Light Cinema and Blackpop's sumptuous Showroom is on the main St John's Street in Wirksworth.
Get in touch with us on +44(0) 1629 826284 or email us on studio@curiousa.co.uk. You can download the new brochure to see our full collection, or take a look at our collection right here on the website.